Area Attractions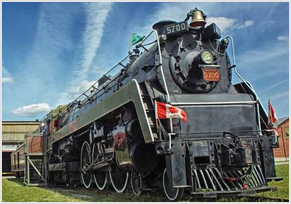 Elgin County Railway Museum
The Elgin County Railway Museum is a rail transport museum in St. Thomas, Ontario. The museum and most of the collections are housed in the former Michigan Central Railroad locomotive shops.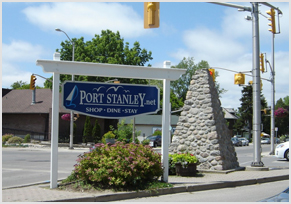 Port Stanley
Port Stanley is a community in the Municipality of Central Elgin, Ontario, Elgin County, located on the north shore of Lake Erie at the mouth of Kettle Creek. It has a population of 2,148.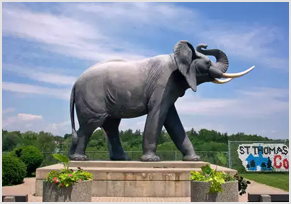 Jumbo The Elephant Monument
The King of Elephants" was tragically killed when he was struck by a Grand Trunk Locomotive in St. Thomas Ontario, on September 15th, 1885. In 1985 on the 100th anniversary of Jumbo's death, the City of St.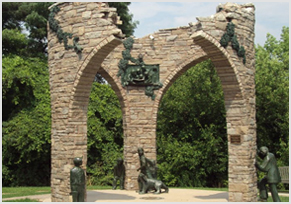 Pinafore Park
Thought to be named after a popular Gilbert and Sullivan operetta, Pinafore Park was first developed by the St. Thomas Street Railway Company in the later years of the 19th century. It was their hope that a recreational feature would encourage passenger traffic on the newly electrified railway.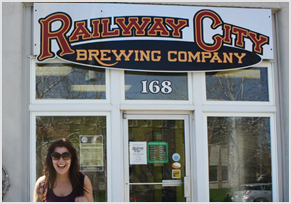 Railway City Brewing Co
Railway City Brewing creates a series of locally handcrafted beers in St. Thomas, ON. No corn syrup here! We proudly feature malted barley (grain), hops, yeast and water as our primary ingredients. Each beer is locally brewed, all natural, and crafted in small batches, using only the finest ingredients with no artificial adjuncts or preservatives.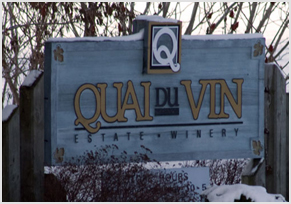 Quai Du Vin Estate Winery
With vineyards first planted in 1970, Redi and Roberto Quai drew on their European heritage to establish this scenic country estate. Roberto and his wife, Lisa, opened the doors of the winery in 1990 and welcome you to experience the flavours and bounty of Lake Erie's pastoral north shore.
Canada Southern Railway Station
The Canada Southern Railway Station is a former railway station in St. Thomas, Ontario, Canada. The station was built by the Canada Southern Railway and last had train service in 1979. It is now home to the North America Railway Hall of Fame.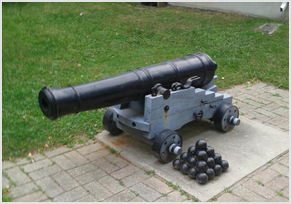 The Elgin Military Museum
From the cannon balls of 1812 to the caps of Afghanistan; from the pastures converted to runways to the skies over the Balkans; from the Battle of Lake Erie to the under sea depths of the Cold War, the Elgin Military Museum connects the dots through the lives of those who served and died in far away places and those who waited for them at home. You will have to visit to see where the Kangaroos, a Cold War submarine and a large cement elephant come into the picture.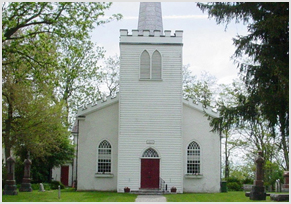 Old St Thomas Church
Built between 1822 and 1824, the St. Thomas Anglican Church, today called the Old St. Thomas Church, is one of the oldest structures in St. Thomas, Ontario The Church was continuously used between its founding and 1877.